Double room Standard
We offer 2 rooms in this category, one with two single beds and one with a double bed.
Standard room equipment
"Standard" mattress
32" LCD TV with HDMI input
Over 120 TV satellite channels
Security card-operated door lock
Wi-Fi connection
"Standard" parking space
Room safe
Minibar
Desk and armchair
Direct dialling telephone
"Standard" tub
Bathroom floor heating
Valera hairdryer
Quality hotel cosmetics
Shoe cleaning and sewing kits
Full room darkening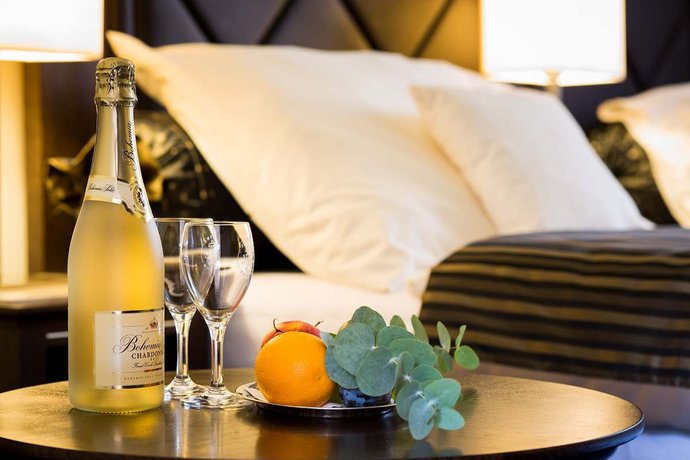 Order a bottle of champagne or wine in the room.
Make your stay pleasant with a bottle of champagne or wine, served directly in your room. Relax after the journey and enjoy a drink in peace and privacy.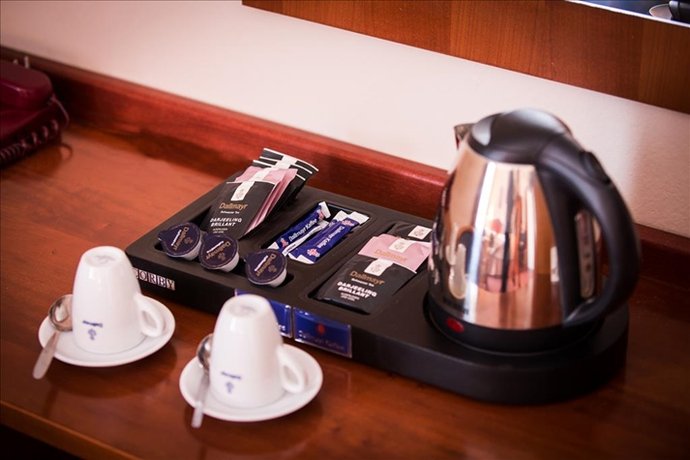 Dallmayer coffee and tea set.
Order a Dallmayer coffee and tea set directly to your room. We offer you a kettle and a wide selection of Dallmayer premium teas and instant coffees which you can drink peacefully in your room.